Renew...Reuse...Regrow...Rethink the Built Environment
A simple and responsible way to rethink how and what we build is through adaptive reuse and the recycling of existing materials. Working with historic buildings, utilizing green technologies, and creating new circular economies and material reuse systems are techniques at the forefront of sustainable design today, and the focus of our Renew Reuse Regrow Virtual Summit.
Renewable building materials like timber have already begun to reshape how we think about building cities and making new architecture. These material processes are not only ecologically sensitive, but they create opportunities for economic growth, promote equity, and support heritage conservation. Underutilized and abandoned historic structures offer an unexpected area for the AEC industry to lead: Because extant buildings require upgrades to meet new performance codes, like mitigating thermal bridging, replacing outdated mechanical systems, and repairing decayed facades, their revitalization presents a massive opportunity.
The Architect's Newspaper's Renew Reuse Regrow event features today's most exciting case studies from historic preservation, adaptive reuse, and asset renewal for deep green retrofits, but there is also a unique focus on continuing innovation with mass timber. Panels ranging from mass timber's exciting new heights to the material's support of net-zero carbon goals showcase exemplary projects across North America, identify best practices for their assembly, and spotlight emerging technologies for practitioners interested in gaining experience in this exciting field.
You won't want to miss this opportunity to join the discourse on what's next for a more beautiful, responsible, and successful future for our industry.
AGENDA
WELCOME: Virtual Doors Open
Keynote
RENEW: Top Researcher on Renewable & Reclaimed Materials
This roundtable with a leading mass timber manufacturer and thermal bridging expert will discuss the advanced materials newly available and just around the corner. Learn how architects can work together with manufacturers to build with the latest, most up-to-date technologies, code requirements, and products, and hear what's next with mass timber.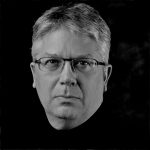 The project spotlight brings us to Detroit, where the city as a whole is in a stage of rebirth. The Fisher Body Plant contributes to this by transforming the factory to a mixed-use residential / commercial project coined 'Fisher 21 Lofts'. Vacant for the past 20 years, this project is the epitomy of a long over-due rewable transformation. Project lead and founding principal, Michael Poris, will discuss the building's historical significance and why previous reclamation plans were not viable.
When first completed, Horton Plaza regenerated Downtown San Diego with a post-modern sensibility. The historic references, intersecting stairs, bold color choices and geometric forms drew new energy to the heart of the City. Today, the iconic landmark is a promising model for transforming underutilized buildings into new uses.
The Bronx Children's Museum, an adaptive re-use transformation of a Powerhouse into the Bronx's first children's museum, opened in December 2022. It has been recognized with Architect's Newspaper's 2022 Best of Design Award for Interiors-Institutional, 2023 Architizer Popular Choice Winner in Educational Interiors, 2023 Architect Magazine Architecture & Interiors Award for Civic & Cultural Interiors, and 2023 AIANY Design Awards Citation for Innovative Use of Curved CLT.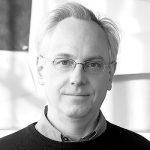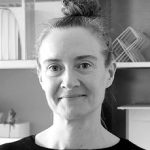 The structural design heritage of Trinity's campus inspired the heavy timber construction which integrates the new building into the proportions and scale of the campus and creates a warm and welcoming interior environment that is connected to nature. This new structure houses all of the district's active learning classrooms, two tier classrooms, an auditorium, and screening room. Student breakout spaces with varying scales of interaction, exposure and furniture are distributed throughout the building and provide a diversity of experience needed to meet student needs.
CEU
CEU: University of Arkansas: Advancing Mass Timber into Wider Adaptation
PRICING
Early Bird
$129
Special Pricing Ends 4/1/23
---
A Full Day of Learning
Inspiring Landscape Architecture
Impactful Urban Design
Earn 6 AIA HSW or LACES Credits
General Admission
$179
A Full Day of Learning
Inspiring Landscape Architecture
Impactful Urban Design
Earn 6 AIA HSW or LACES Credits
Students
$25
A Full Day of Learning
Inspiring Landscape Architecture
Impactful Urban Design
Earn 6 AIA HSW or LACES Credits
For Architecture/Landscape Students with ID
* Must present valid student ID