Approaches to Preservation
& Adaptive Reuse
VIRTUAL SUMMIT
November 16, 2022
Renew...Reuse...Reposition...Rethink the Built Environment
Existing Buildings may be our greatest chance to save the planet and our legacy to future generations. Renewal is at the forefront of rethinking our cities, creating opportunities for growth, promoting equity, and repairing past mistakes. There is an unlikely, but potent source behind this renewal: underutilized and abandoned historic structures which provide a significant portion of our building stock.
Because these extant buildings require upgrades to meet new performance codes by mitigating thermal bridging, replacing outdated mechanical systems, and repairing decayed facades, their revitalization presents massive opportunity for the AEC industry.
The Architect's Newspaper's Renew Reuse Virtual Summit bring the industries best approaches to the existing built environment. With case studies from historical preservation, adaptive reuse, repositioning and renewal of aging assets, deep green retrofits, and more, you wont want to miss this opportunity to join the dialog.
AGENDA
The pandemic has reignited broad interest in adapting underutilized office and industrial buildings into new housing, offering valuable opportunities to reshape neighborhoods and confront problems of affordability and occupancy. Exploring the transformative potential and pragmatic realities of residential conversions, this interdisciplinary panel addresses key considerations of today's adaptive reuse process, ranging from assessing the suitability of varied building types, to relevant zoning and building codes, and design solutions that create a successful residential experience.
John Cetra, founder of CetraRuddy Architects considers adaptive reuse strategies that can address, at the same time, two significant issues exposed by the pandemic: The ongoing undersupply of housing units, and the increasing underutilization of commercial and industrial properties. He will explore core issues including assessing viability of varied building types of different ages; understanding and overcoming regulatory hurdles; and generating design solutions that most effectively create residential communities from existing building assets intended for much different uses.
Through actual case study examples and analysis of potential conversion initiatives, John will uncovers a valuable array of solutions for conversions of office structures, hotels, industrial lofts and more, ranging from minimal interior updates to full gut renovations.
Attendees can expect a discussion of specific aspects of the adaptive reuse process. These include structural assessments; considerations of lease span and access to light and air, and other evaluative criteria such as egress, existing plumbing, number and locations of elevators, and availability of MEP systems; and financial and speed-to-market imperatives. Viewing these solutions against baseline measures of livability and affordability, the presentation offers a compelling and interactive dialogue on how to make the most of existing building assets with an eye towards real community benefit.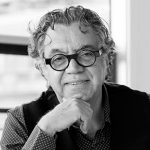 Low-income housing tax credits are a critical tool for developing affordable housing, and when paired with HTC funds, historic buildings can be transformed into beautiful, equitable communities. However, as climate policies become stricter and more aggressive—a necessary approach for reducing emissions—complying with energy and carbon mandates is proving to be more and more challenging within historic adaptive reuse projects.
WinnDevelopment and The Architectural Team will share examples of projects, strategies, and approaches in historic adaptive reuse projects that prioritize long-term sustainability and decarbonization, while satisfying historic preservation requirements. Learn from the developer/owner and architect about The Tyler, a 1936 school building transformed into an EnerPHit community, as well as an upcoming all-electric low-carbon redevelopment strategy for Lawrence's iconic Stone Mill during this informative session. Panelists will share specific design details, lessons learned, and ongoing challenges and opportunities for decarbonizing existing historic structures.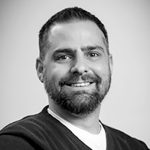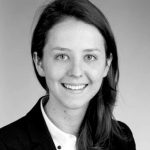 Christina McPike
Director of Energy & Sustainability
WinnCompanies
FXCollaborative Architects recently completed the rehabilitation and adaptive re-use of the Orangerie at Pocantico
Center, the historic Rockefeller estate located in Tarrytown, New York. The project transformed the former 1908
Beaux-Arts style greenhouse on a National Trust Historic Site into an exemplary Net-Zero performing visual art
center.
FXCollaborative's transformative sustainable design for the new center was informed by the history and original use of the building, its new role as a home for people and the arts, and RBF's deep concern for the environment. The design reuses as much of the existing structure as possible, expands in an essential and timeless manner consistent with the building's ethos, establishes new connections to the landscape beyond, and provides flexibility for a variety of arts programming while being deeply sustainable. LEED v4 BD+C Platinum and LEED Zero – Net Zero Energy certifications are anticipated for the project.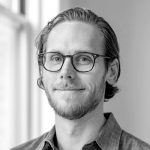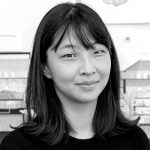 For nearly thirty years, David Hacin and his firm, Hacin + Associates, have demonstrated a passion for compelling design that resonates with meaning, clarity of intent, and a strong sense of place. Hacin + Associates excels at identifying innovative solutions to meet the goals of preservation agencies while creating beautiful designs and satisfying technical requirements. Over the past three decades, working in a city rich in historic architecture like Boston, H+A has intervened in preservation projects across typologies and communities, using a wide range of approaches to architectural design that has left a mark across Boston and beyond. Hacin will share his firm's multifaceted approach to these projects through a series of case studies, highlighting the Whitney Hotel, FP3, and the Jordan Lofts.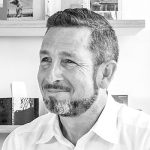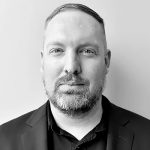 Our existing built environment consists of endless layers of history and information. Prior to any preservation, rehabilitation or adaptive reuse project, documenting and understanding this information is often key to ensuring the success of the project. So how to do we make sure the information we need is documented and incorporated into our construction documents, operations manuals, or even interpretive virtual tours? Today's software and modeling tools including BIM provide us with an avenue to easily merge spatial and informational data together into a comprehensive database. This presentation will explore and demonstrate through case studies how BIM and databases can be valuable tools for capital improvement projects, ongoing asset management, and interpretive research for historic sites and adaptive reuse projects.
Leaders from Perkins&Will's Seattle Office will discuss two adaptive renewal projects. In Anchorage, Alaska, a 50 year old building damaged by an earthquake is being reimagined as an iconic tower inspired by ice and light. The high-performance shell and core renovation will fortify and expand the structure while enhancing a civic corner. In Seattle a seven-story office tower was added to the historic Federal Reserve Building, whose structure was renovated to meet current seismic requirements and energy codes.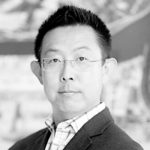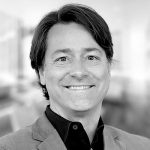 PRICING
Your conference ticket includes unlimited access to our online event, the advice and knowledge of our speakers, exclusive roundtables, a chance to network with others in the AEC industry, and up to 6 AIA HSW CEUs.
Early Bird Conference Tickets
$129
General Admission Conference Tickets
$179
Student Conference Tickets
$25
SPONSORS
Industry Partners