September 28, 2022
Earn 6 AIA HSW CEU
TimberCon 2022, hosted by The Architect's Newspaper in partnership with the Mass Timber Institute, will foreground exemplary timber projects across North America; identify best-case practices for their assembly; and spotlight emerging technologies within this exciting field.
This one day virtual event that shows off the most exciting mass timber projects and technological advancements and includes panels ranging from mass timber's new heights to timber's role in net zero carbon goals. Join us virtually on September 28th!
AGENDA
Times in ET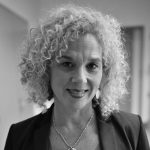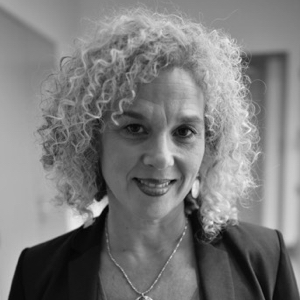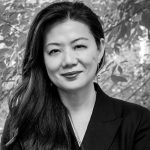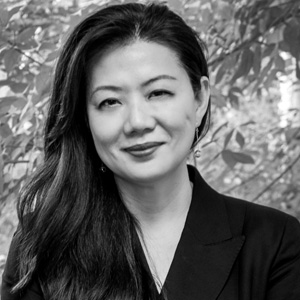 Peter MacKeith, dean and professor of architecture in the Fay Jones School of Architecture and Design at the University of Arkansas will discuss the evolution of Mass Timber through projects at the University, growing the timber industry across the region, and his driving passion for timber construction. As a tireless advocate Peter has moved the needle on Mass Timber building in the US.
Adohi Hall is the first large-scale mass timber residence hall and living learning setting and was largest cross laminated timber (CLT) building in the United States at its completion. Leers Weinzapfel led a design collaborative including Modus Studio (Fayetteville, AR), Mackey Mitchell Architects (St. Louis), and OLIN (Philadelphia), in the realization of this new UA campus gateway project. This is the first of many mass timber projects at the University. Tom Chung, Principal at LWA will present the project in conversation with Peter MacKeith on the growing possibilities of mass timber in award-winning and unique projects.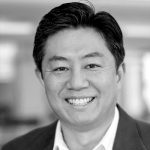 Entuitive: Design for Disassembly: Gripblock for Buildings

Best Practices incorporating Underfloor Service Distribution

Building For a Net-Zero Carbon Future
Ryan Zizzo, Founder & CEO of Mantle Developments, is one of North America's leading voices on embodied carbon of construction projects. He will provide an overview of the embodied carbon of buildings, the regulations that are being introduced to manage it, and how mass timber can help move us all forward in reducing our carbon footprint in new construction.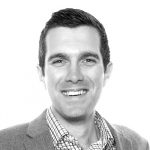 Matthew Smith
Associate – Fire & Structural
Entuitive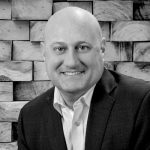 Currently the world's tallest hybrid timber structure at 284ft, this 25 story tower is pushing new heights for timber construction. Jason Korb will discuss the recently completed Ascent in detail and the ambitions behind tall timber.
The rise of mass timber is driving some engineering wizardry and opening new ways to reduce embodied carbon while created aesthetic possibilities through wood design. Hear two approaches from timber-steel hybrid structural design to new ideas for timber curtain wall from leading timber engineers, Chris O'Hara of Studio NYL and Lauren Wingo of ARUP.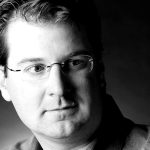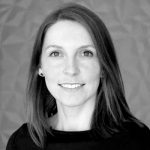 Lauren Wingo
Senior Structural Engineer
ARUP
Mass Timber requires evolutions to our building codes. As cities, states, and national governments require stricter accounting of embodied carbon, timber has become a very attractive building material because of its low embodied carbon and sustainable supply chain. However, rules on building heights, fire concerns, and safety must be taken into consideration. Building code experts Tanya Luthi and Ricky McLain will discuss the necessary changes in the works in building code for Mass Timber Buildings.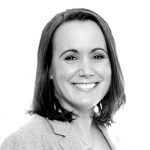 Tanya Luthi
Vice President – Structures
Entuitive
Architecture Research Office's Adam Yarinsky and Kim Yao will discuss two new community-oriented mass timber projects: the Frederic Church Center at Olana State Historic Site and University of Washington Tacoma's new STEM learning lab Milgard Hall. On opposite coasts, both projects use mass timber construction to support institutional missions and engage local timber traditions.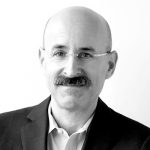 Workshops
PRESENTED BY

Credit Type: 1 AIA/HSW Credit
Provider: Tate Inc.
This presentation will demonstrate the use of underfloor service distribution (UFSD) as a "Key Strategy" by exploring the benefits of the system including: Improved IAQ, Energy Efficiency, Personal Comfort Control, Daylighting and Flexibility. The benefits of UFSD will be compared to other common green buildings strategies by examining how they align with the High Performance and Sustainable attributes of a green building.
Learning Objectives
The components of an UFSD system
The benefits of UFSD
The financial implications
Market adoption of UFSD
Sustainability benefits
Credit Type: 1 AIA/HSW Credit
Provider: Entuitive
This course will analyze the impact of design decisions on embodied and operational carbon in mass timber buildings. We'll explore the carbon implications of encapsulating timber in drywall, how different soil conditions affect timber's carbon advantages over concrete, and how the use of timber in the building envelope compares to traditional curtain wall systems. This course will help designers understand how to maximize the carbon benefits of timber and what effect those decisions have on other aspects of a project.
Learning Objectives
Explore the role timber plays in a low-carbon future
Investigate the relationship between structural design, envelope design, fire requirements, and carbon emissions
Analyze the nuances of designing for timber solutions and the knock-on effects of various design decisions
Identify the opportunities for optimizing envelope design for both operational and embodied carbon
Credit Type: 1 AIA/HSW Credit
Provider: Thinkwood
Mass timber is a unique building material and to maximize success, certain critical decisions must be made as early as possible. These decisions can have a big impact on cost and opportunities later in design. This presentation will walk through design steps, focusing on how to optimize projects for mass timber and how one early decision can influence others. Topics will include construction types, fire ratings, column grids and beam/panel spans, acoustics and MEP integration.
Learning Objectives
Identify construction types within the International Building Code where a mass timber structure is permitted.
Discuss the impacts of construction type on required fire-resistance ratings of structural elements, noting the impacts that these ratings have on effective member spans and resulting grids.
Review code-compliance requirements for acoustics and primary frame connections, and provide solutions for meetings these requirements with tested mass timber assemblies.
Highlight effective methods of integrating MEP services in a mass timber building and discuss the relative impacts of each on cost, aesthetics, occupant comfort and future tenant renovations.
PRICING
Your conference ticket includes unlimited access to our online event, the advice and knowledge of our speakers, exclusive roundtables, a chance to network with others in the AEC industry, and up to 6 AIA HSW CEUs.
Early Bird Conference Tickets
$129
General Admission Conference Tickets
$179
Student Conference Tickets
$25