Re-use
&


Renewal

VIRTUAL SUMMIT
APPROACHES TO PRESERVATION & ADAPTIVE RE-USE
NOVEMBER 18, 2021
6 AIA HSW
Over the last two decades, cities across North America have undergone something of a renaissance, reversing years of demographic and commercial decline in the process.
There is an unlikely, but potent source behind this renewal: underutilized and abandoned historic structures. Because these extant buildings require upgrades to mitigate thermal bridging, outdated mechanical systems, and repair decayed facades, their revitalization presents an opportunity for the AEC industry writ large.
Moreover, environmental concerns will only continue to push preservation and re-use at the forefront of practice. Approaches to Preservation and Adaptive Re-Use will foreground exemplary projects; identify best-case practices for their completion; and spotlight emerging technologies within this exciting field.
AGENDA
Fundamental to the work of Hany Hassan, FAIA is respect for the historic, cultural, and civic significance of a place. It requires humility and empathy to explore these layers, to discover the intent of past designers, and to successfully integrate the contemporary with the historic. In this discussion, and anticipating that future generations will further embrace the potential of existing buildings, Hany will challenge preservationists to reframe their relationship with buildings and locate themselves on a multi-generation continuum of building stewardship. After all, in ensuring the long-term preservation of built environments, designers must consider today's goals and the future's unknowable aspirations.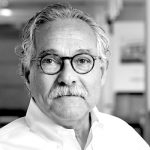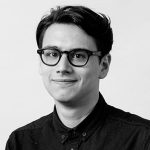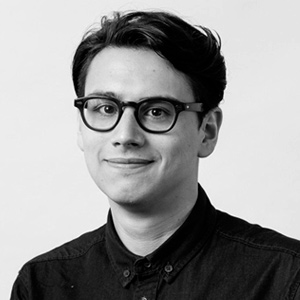 Speaker Meet & Greet Sessions
The urban renewal era and its emphasis on car culture led to the destruction or abandonment of America's great rail terminals. A renewed interest in recent years for the architectural gems, and their catalytic role in revitalizing urban areas and transit networks, is driving massive restoration projects. This panel will examine two such campaigns; the recently completed Moynihan Train Hall, which transformed the Farley Post Office into a state-of-the-art Amtrak station and office building; and the ongoing restoration work of the Michigan Central Station in Detroit.
Speaker Meet & Greet Sessions
Metropolitan areas across North America are experiencing a surge in population growth, and, with it, a worsening housing shortage. Local governments and developers often argue for new development as the key to ameliorate this dilemma; a process that frequently demolishes existing housing stock. What if there is another way? These architects are leading the field in the upgrade of existing properties, from the concrete high-rise suburbia of Ontario to the residential conversion of abandoned churches in the Boston area.
Speaker Meet & Greet Sessions
The MuseumLab is an expansion of the Children's Museum of Pittsburgh, the third building to be renovated in what has become the largest cultural campus for families in the U.S. It occupies a Richardsonian Romanesque library was once known as the Carnegie Free Library, where Koning Eizenberg Architecture stripped back destructive interior alterations that compromised the original landmark. The result is a "beautiful ruin" that evokes local history, and highlights the act of discovery. This panel will dive into the technical challenges of this approach, as well as the complexities of bringing contemporart infrastructure to a load-bearing masonry building.