Virtual Event | April 27, 2023
Earn 6 PDH, LA CES/HSW, AIA/HSW Credits
Join the conversation on
April 27th!
This virtual one day conference features national & international leaders in landscape architecture and urban design presenting recent projects and discussions on how the relationship to outdoors spaces has changed in light of the pandemic, the urgencies of climate change, the need for new public spaces, and the drive to create more healthy and engaged connections to our landscapes.
Here are some of the themes we'll explore
Reinventing the Commons: Public Squares and Amenities Now
Wilderness at Home: The Future of Regional Parks
Putting Equity in the Urban Landscape
The Past is Present is Future: Memorial Design
Facing the Water: Riverside Reclamation
AGENDA
Times in CT
Streetscapes have proven to be a critical player in the wellbeing and quality of life of the neighborhoods they inhabit and connect. At a moment when the public realm is being significantly re-thought to address issues of public health and security, social, racial, and climate justice, the New York City Public Design Commission's new report, Designing New York: Streetscapes for Wellness, explores how innovative public realm initiatives focused on improving wellness can inform and inspire the future of New York City's streetscapes.
Streetscapes for Wellness is a multi-year collaboration with the New York Chapter of the American Society of Landscape Architects, The Fine Arts Federation of New York, the New York City Department of City Planning's Urban Design Office, and a broad range of city agencies and community-based organizations that are involved in the planning, design, maintenance, and programming of streets.
Hear from the project lead and author of Streetscapes for Wellness, Jenna E. Miller, NYC Public Design Commission Deputy Director, Urban Design & Policy, about the impact of equitable, community-driven designs on the physical health, mental wellbeing, community adhesion, and environmental sustainability and resilience of our city.
Mette Skjold, partner and CEO of SLA, will present the keynote address. Covering SLA's latest projects in Copenhagen, Oslo, and Abu Dhabi, Skjold will showcase how these projects use the latest landscape design approaches to improve quality of life and enhance biodiversity in urban environments. With over 20 years of experience in landscape architecture, Skjold will share invaluable knowledge for audience members looking for new ways to incorporate sustainability and social responsibility into their design practice.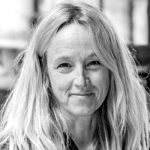 Mette Skjold
Chief Executive Officer
SLA
Methods & Materials Break
In 2012, MNLA developed a comprehensive public realm master plan for Hudson Square BID, a former industrial neighborhood in downtown Manhattan, now buzzing with 60,000 workers in creative industries as well as a growing residential population. The plan's far-reaching initiatives were designed to create a socially, economically, and environmentally sustainable network of pedestrian-friendly spaces for the area. Its four inherent projects—Spring Street Park, Freeman Plaza East and West, the Hudson Square Standard (an urban forestry program), and the reconstruction of Hudson Street—were completed by 2022. Signe will speak about the plan's transformation of this thriving neighborhood and its 10-year journey to completion.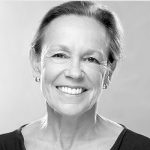 Signe Nielsen
Principal
MNLA
Methods & Materials Break
Methods & Materials Break
Prompted by a need to mend a badly neglected urban node at the intersection of Dealey Plaza and the Triple Underpass, and restore a sense of reverence for the tragic and multifaceted historic layers at the site of the JFK Assassination, the Dealey Plaza Reinvention was set in motion. Join Mark Lamster, architectural critic for the Dallas Morning News and Chris Reed, founding partner at STOSS in conversation about the reimagining of the Dealey Plaza.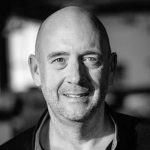 Chris Reed
Founding Director
STOSS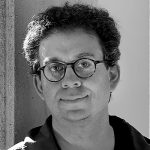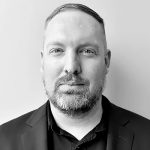 This case study panel highlights a compelling new waterfront vision plan for Middletown, Connecticut, developed after decades of stalled attempts at creating a coherent framework for reimagining the 200-plus-acre site. Unpacking the story behind this latest initiative, panelists illuminate effective processes that help design teams and their clients create actionable and flexible plans centered on aligning three core pillars of market conditions, physical conditions, and community needs.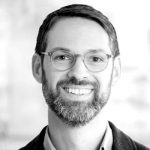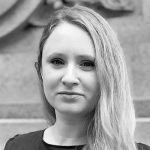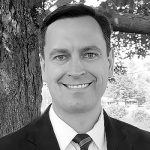 Incorporating nature into the built environment through biophilic design increases occupant well-being, productivity, and health and is an integral component of an ecologically healthy and sustainable community. Presented here is an overview of biophilic design, its relationship to sustainability, and its positive human, environmental, and economic outcomes. Case studies demonstrate how rooftop deck systems can contribute to biophilic and sustainable design objectives.
Learning Objectives:
 Define biophilic design and explain how it is linked to a truly sustainable built environment,

Discuss the principles essential to the effective practice of biophilic design that result in a range of positive physical, mental, behavioral, and environmental outcomes,

Present the economic argument that investments in biophilic design earn high returns in human health and productivity, and

Use case studies to illustrate how modular rooftop deck systems can contribute to biophilic and sustainable design goals and may help projects earn certification through LEED® v4 BD+C: New Construction, SITES® v2, and the WELL v2 Building Standard™.
We provide designers with current data as it relates to materials and their characteristics,
limitations, and the degree to which they are sustainable. We guide designers on how to specify
the appropriate materials and recognize how those choices relate to sustaining natural global
resources.
Learning Objectives
1. Understanding how beauty & aesthetic are overlooked relating to sustainability.
2.Understand the primary factors for specifying public furniture.
3. Learn key differences in materials. Why these materials matter, what makes them unique,
and the ability to make better design choices as it relates to their sustainable characteristics.
4. Learn key characteristics and further considerations of the lifecycle,
PRICING
Early Bird
$129
Special Pricing Ends 4/1/23
---
A Full Day of Learning
Inspiring Landscape Architecture
Impactful Urban Design
Earn 6 AIA HSW or LACES Credits
General Admission
$179
A Full Day of Learning
Inspiring Landscape Architecture
Impactful Urban Design
Earn 6 AIA HSW or LACES Credits
Students
$25
A Full Day of Learning
Inspiring Landscape Architecture
Impactful Urban Design
Earn 6 AIA HSW or LACES Credits
For Architecture/Landscape Students with ID
* Must present valid student ID