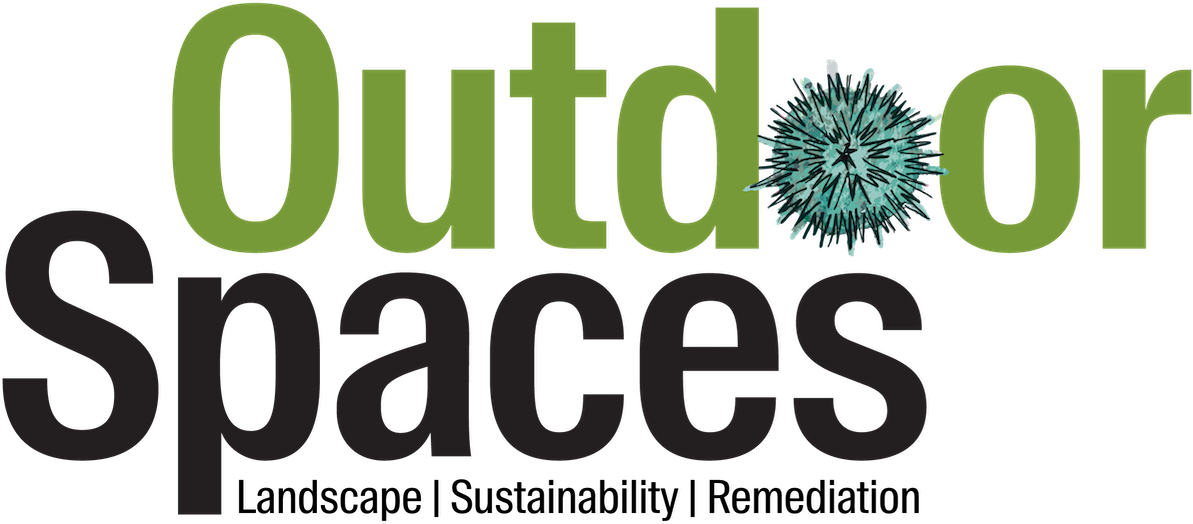 Virtual Event | May 6, 2022
Earn 6 PDH, LA CES/HSW, AIA/HSW Credits
Join the conversation
on May 6th
This virtual one day conference features national leaders in landscape architecture presenting recent projects and discussions on how the relationship to outdoors spaces has changed in light of the pandemic, the urgencies of climate change, the need for new public spaces, and the drive to create more healthy and engaged connections to our landscapes.
Here are some of the themes we'll explore
Reinventing the Commons: Public Squares and Amenities Now
Wilderness at Home: The Future of Regional Parks
Putting Equity in the Urban Landscape
The Past is Present is Future: Memorial Design
Facing the Water: Riverside Reclamation
AGENDA
Times in PDT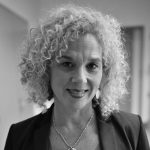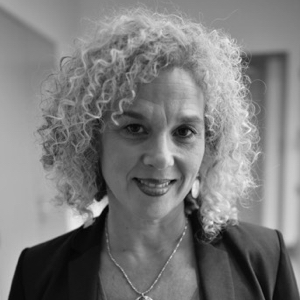 The research-based design process at Nelson Byrd Woltz Landscape Architects seeks to uncover the lost and forgotten histories within the sites the firm designs, reminding us that the land is full — full of human and ecological narratives, full of history. These narratives are the authentic source of contemporary design responses that seek to engage the public in ways that engender a sense of connectedness to one another and inspire stewardship of place.
In his presentation, Thomas Woltz, owner and principal of NBW, will illustrate the firm's design process using Memorial Park in Houston as a case study. The project began nine years ago with extensive cultural and ecological research, a year of community engagement, and years of construction documentation. After the first five years of construction the new portions of the park have already become a source of physical and mental health for the community and a new icon of civic health for the people of Houston.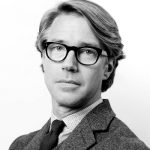 Urban Space Interface: Redefining Public Placemaking.​
How do public spaces serve as useful forums for individual and collective needs over time? What are the best strategies for reinventing public spaces loaded with history? As landscape architects navigate complex regulatory and pragmatic concerns to re-envision an inherited public realm, Kate Tooke of Sasaki and Michelle Delk of Snøhetta will gather in conversation to explore how issues like landmark status, community concerns, and programmatic challenges shape their work.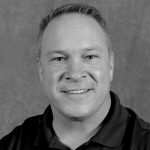 Mike Anderson
Commercial Sales Manager
Unilock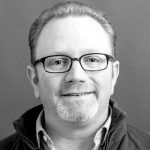 Methods & Materials Break
How do we create lasting memories of persons, places and events marked in the landscape? These three design leaders offer different approaches to designing beautiful, thoughtful and thought-provoking landscapes that respect history as they look forward to more equitable and resilient futures.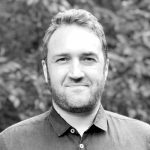 Simon David
Founding Principal
OSD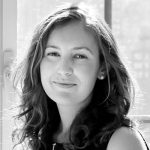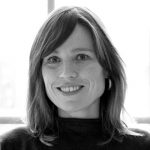 Redefining Rooftops: Understanding Rooftop Deck Systems

Resllient Landscape Designs with Concrete Pavers

Integrating Sustainable Site Design using BIM
Methods & Materials Break
Join a lively conversation on significant river-adjacent projects that address the deep cultural and ecological issues of each site: Focusing on the Origin Park, a 650+ acre reclamation site on the Ohio River and The Bowtie, a former railyard on the Los Angeles River. Addressing resilient restoration strategies and community-based approaches, each of these projects are transforming formerly degraded industrial land into vibrant, green open spaces with a program of conservation, education, and recreational opportunities.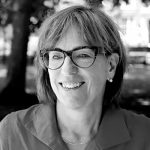 Lucinda R. Sanders
CEO and Partner
OLIN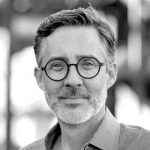 Earn 2 Additional AIA HSW or PDH LA CES/HSW for joining your choice of 2 workshop sessions
Workshops
PRESENTED BY

Select from 5 sessions and join the conversation on important topics for our industry.
TRACK A. Making Spaces: Active and Welcoming Placemaking
Credit type: 1.0 LU/HSW
Rooftop decks create valuable living and recreational space for building owners, residents, and clients. Accommodating restaurants, hotels, healthcare facilities, and everything from residential to government buildings, rooftop deck systems offer the design flexibility to create versatile, unique outdoor spaces over any structural surface. This course explores the features, surface materials, and design options for rooftop deck systems and provides an overview of recommended planning and installation guidelines.
Learning Objectives
Incorporating nature into the built environment through biophilic design increases occupant well-being, productivity, and health and is an integral component of an ecologically healthy and sustainable community. Presented here is an overview of biophilic design, its relationship to sustainability, and its positive human, environmental, and economic outcomes. Case studies demonstrate how rooftop deck systems can contribute to biophilic and sustainable design objectives.
Learning Objectives
Define biophilic design and explain how it is linked to a truly sustainable built environment
Discuss the principles essential to the effective practice of biophilic design that result in a range of positive physical, mental, behavioral, and environmental outcomes
Present the economic argument that investments in biophilic design earn high returns in human health and productivity.
Describe customization options for rooftop decking systems, and reference case studies to illustrate how a unique, usable outdoor space can be installed over any structural surface.
Use case studies to illustrate how modular rooftop deck systems can contribute to biophilic and sustainable design goals and may help projects earn certification through LEED® v4 BD+C: New Construction, SITES® v2, and the WELL v2 Building Standard™.
Immersive Beauty builds on landscape traditions of the picturesque, where we are initially overwhelmed or even disoriented by nature's multi-sensory abundance. This veil of complexity is periodically pierced by curated moments of joyful discovery, creating a vibration between the sublime and the serene. The Situated Wild describes an approach that amplifies the trajectory of ecological and cultural rootedness of sites through craft, horticultural curation, and the dynamic systems of landscape. Nate and Kate will share RIOS's recent work and strategies in pursuit of a deeper connection to place.
TRACK B. Along the Waterfront: Access and Sustainability
Sustainable landscape architecture is essential in today's outdoor and urban environment. This presentation will explore the hardscaping elements that architects, landscape architects, engineers and other design professionals can use to create multi-layered systems that aid in the design of sustainable spaces that promote health and well-being. While there is no single method of resilient landscape planning & design, this presentation will offer insights into permeable pavers as a method for stormwater management, the impact of pavers with high solar reflectance on heat island effect, and utilizing recycled materials in pavers.
Learning Objectives
Describe the beneficial environmental impacts of permeable pavers on water quality, groundwater sources and sewer systems.
Explore permeable paver material choices and how to incorporate them into multi-layered sustainable water management solutions.
Discuss paving materials with high solar reflectance and their impact on heat island effect when used in outdoor urban environments, whether on-grade or on a roof deck.
Explain how recycled materials can be used in the manufacturing of concrete pavers and how that impacts the sustainability of a project.
WEDG® (Waterfront Edge Design Guidelines) is the gold standard for resilient, ecologically-sound, and accessible projects that touch the water's edge. WEDG is a national rating system that has verified projects that include everything from industrial facilities in the Bronx and mixed-use developments in Brooklyn to public park space in North Carolina. From intricate ecosystems to overlapping jurisdictions and land use policies, waterfront design is complex, even for the most seasoned planners, practitioners, and communities, and is becoming even more so with the growing risk of coastal flooding due to sea level rise. With help from hundreds of experts in design, science, community development, engineering, and insurance—the Waterfront Alliance developed WEDG, a science-based voluntary rating system and set of guidelines to address these challenges at the project scale. In this presentation, we'll share an overview of the WEDG standards and discuss how design firms, agencies, and developers can use them to design exceptional waterfront
TRACK C. Landscape and Identity: Who Builds Your Landscape
Description: Landscape architecture has a labor acknowledgement, recognition, and compensation problem. This integrative session will explore how to start to address and bridge the unspoken divide in landscape architecture between 'professional' design workers and the skill, craftsmanship and manual labor of crews who build these projects.
TERREMOTO Partners Story Wiggins and Jenny Jones will present on the studio's Land and Labor working group. And they will bring in additional speakers tbc to explore topics including compensation and alternative benefits, advocating for workers with clients, credit and representation, and the environmental imperative to better value land care. Attendees will also be encouraged to share their own experiences, questions, practices and challenges on the theme of land and labor.